One thousand Swiss franc note(Eighth series)
---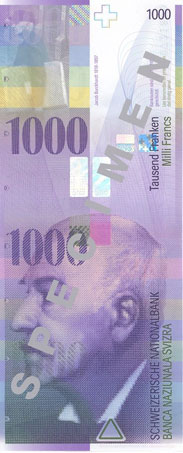 Quick links to banknotes
Ninth series:





Eighth series:




Description:
Size: 74 x 181mm
Main color: Violet Date of issue: 1 April 1998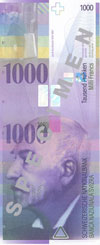 One thousand Swiss franc note(Eighth series) design features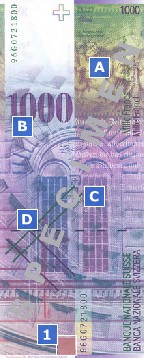 Obverse
The portrait of the front side of 1000 Swiss franc note shows Jacob Burckhardt (1818- 1897). He is best known for his scientifically sound and aesthetically appreciative studies of the Italian Renaissance. But Burckhardt was also a persistent and far-sighted critic of the state's aspiration for power. Today Burckhardt is admired as a brilliant historian, seminal art historian and prophetic critic of his age. His writings in historiography are literary accomplishments as well as pioneering works that helped to establish art history as a modern academic discipline.
[1] Microtext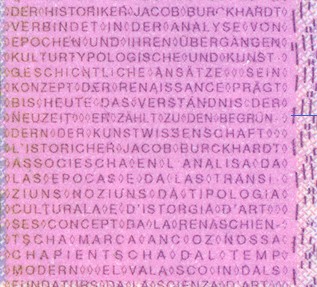 Reverse
[A] Antiquity
[B] Ancient architecture
[C] The Renaissance
[D] The view of history
[1] Microtext (reverse)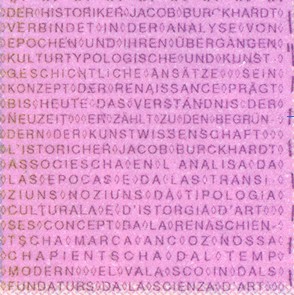 For detailed overview the security features of Swiss franc turn to 50 Swiss franc note or 100 Swiss franc note
Sources:
snb.ch
wikipedia.org